Why is the UK experiencing a fuel shortage? It's got nothing to do with petrol and everything to do with trucks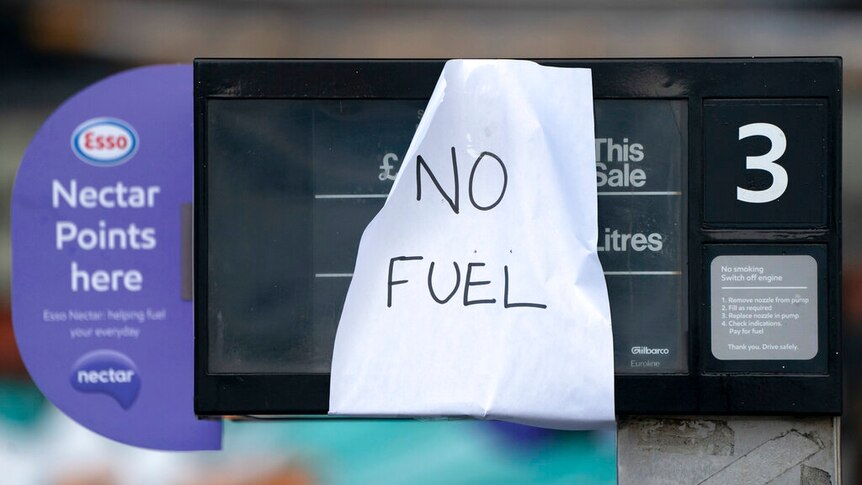 It's something most Australians are familiar with — you drive up to the servo, fill up, roll your eyes at the price, pay anyway and drive off.
You rarely have to think about where the petrol you rely on comes from.
But the UK is in the midst of a run on petrol stations that has left bowsers…