Queensland sex workers forced underground by 'draconian' laws amid 'predatory' police targeting, advocates say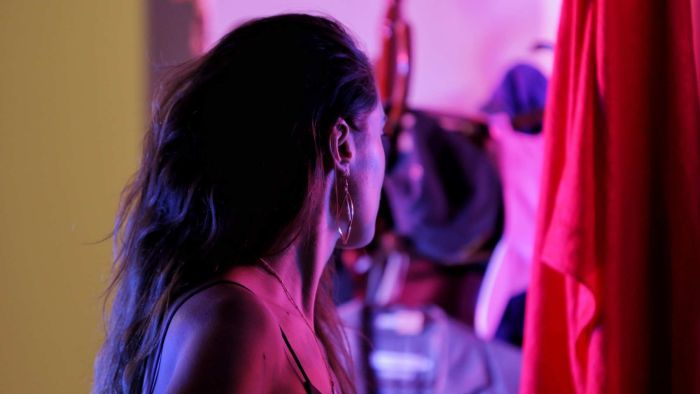 Isabel* was nearing the end of her tour around the east coast of Australia when a man contacted her via an ad she posted to a classified website.
Key points:
Queensland is one of the few states in Australia that criminalise sex workers for advertising their services and working in pairs
Advocates say police targeting of sex workers has left them distrustful of police and reluctant to report serious crimes
Law experts say entrapment strategies rely on deception and raise ethical issues about fairness of police conduct
"American girl next door …," it read.
When he arrived at her apartment in Brisbane, he was nervous — nosey even. Then the barrage of questions began.
Where was she from? Who was she working with? Will she have group sex? Does…