Fed up 4WD beachgoer calls for only unrestricted licence holders to be allowed on Queensland beaches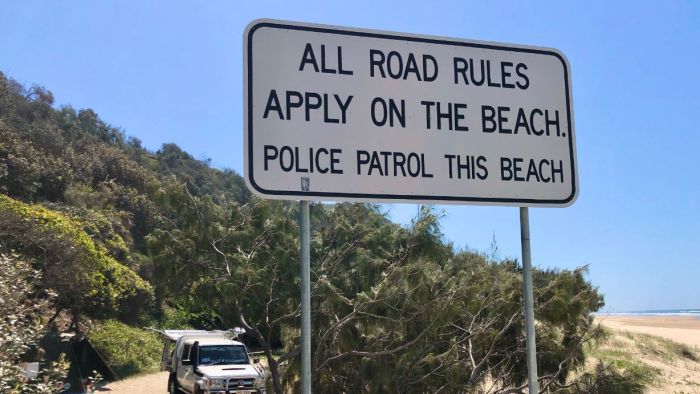 Simon McDonald had just celebrated his 18th birthday when he and his mates survived a fiery car crash.
Key points:
A petition to restrict beach driving in Queensland to only those who hold an Open licence has stirred a mixed response
The Department of Environment and Science says complaints about driver behaviour on beaches is "regular enough"
A 4WD instructor says banning Learner or P-Plate drivers isn't the answer — education is
"I was in a car with friends and … a mate of mine almost died as a result of that accident," he said.
It was a tough way to learn they were not invincible.
"My mate was trapped in the car, his legs were pinned underneath the dash, it was a bloody scary experience," Mr McDonald said.
"I was the one calling triple-0…